Gregg Oberg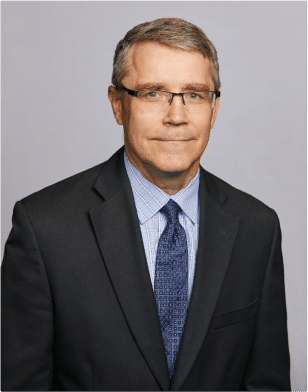 Experienced Lawyer
Service You Can Count On
Growing up on a ranch in central Nebraska was the ideal, small-town life. There were only 18 people in my graduating class, and I — like most locals — went off to the University of Nebraska where I studied agriculture. I graduated the University of Nebraska College of Law in 1984 and continued my education at their law school. During my time as a law student, I worked as a law clerk for the State of Nebraska's Attorney General. There, I was able to hone my legal skills by assisting in prosecuting criminal appeals and a few death penalty appeals. I even had a few death penalty cases.
In 1987, I graduated with my Juris Doctorate. One of the first career jobs I had was working in downtown Dallas for a firm that defended insurance companies. I would handle litigation matters for them, and I learned a lot, but ultimately I wanted to help the people who were actually injured. Following my desire, I took a job supervising litigation at a bigger personal injury firm. There, I tried many cases and was responsible for overseeing the associate attorneys and support staff. While I was on the right path, I realized my deepest aspiration was rooted in the ability to give clients the specialized, personal attention they deserved. So, I decided to recognize my true passion and open my own firm that focused solely on personal injury litigation.
"I don't fight for big businesses. I fight for the people."
Today, I get to utilize all the lessons I learned over the years to represent my clients with care and compassion at the core. As the senior attorney (and only attorney) working on your case, you don't have to worry about your file being lost in the shuffle. It won't be handed off to an associate or assistant — I'm the one seeing it through from beginning to end. In working together, you'll discover that I'm both a loyal advocate and a tough litigator. My approach is aggressive and passionate so that opposing parties take your case seriously.
Be it a car or truck accident, workplace injury, or premises liability case, I use my expertise to fight on your behalf. While my career began representing insurance companies, I've chosen which side of justice to stand on.
I only represent people and families who were injured or killed as a result of someone else's negligence. As a board-certified personal injury trial lawyer (Texas Board of Legal Specialization), you can rest assured that I'll put my skills hard to work for you.
One of the values I believe in is open, honest communication. Throughout our time together, you'll always have information on your case and receive my guidance concerning the appropriate next steps. If you've experienced a personal injury and would like to talk to a lawyer, feel free to contact me with your questions. If I can't help you, I'll guide you to an attorney who can.
Education
Juris Doctorate – University of Nebraska School of Law, 1987
B.S. Agriculture – University of Nebraska, 1984
Professional Associations & Membership
Mesquite Bar Association, Treasurer
State Bar of Texas, Disciplinary Grievance Panel (Past Member)
Dallas Trial Lawyers Association
Texas Trial Lawyers Association
American Association of Justice
National Trial Lawyers Top 100 since 2019